Book for Teens
Now What Do I Do?: A Guide to Help Teenagers with Their Parents' Separation or Divorce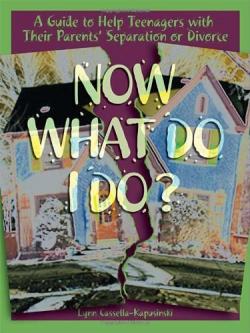 by Lynn Cassella-Kapusinski
"The empathetic tone of Now What Do I Do? helps teens confront and define their losses, guiding them through their grief and other difficulties that can result from their parents separation or divorce, whether the breakup is recent or years in the past. Each chapter includes exercises and activities that can be done alone or with friends.
Now What Do I Do? helps teens:Remove feelings of guilt; Know the steps to emotional recovery; Improve communication with parents; Reexamine family ties; Avoid the parental war zone; Deal with anger; Find comfort in faith and friends; Learn to forgive."
Recommended ages: 10 and up
Divorce Is Not the End of the World : Zoe's And Evan's Coping Guide for Kids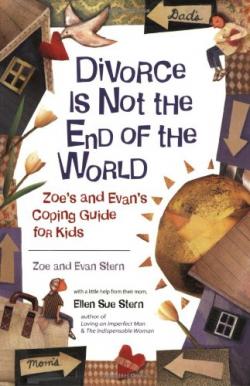 by Sue Ellen Stern
"Nearly one out of every two marriages ends in divorce, but it doesn't have to spell disaster for the kids. With the right guidance and encouragement, they can not only survive divorce, but also truly thrive. Here is an honest, positive, and practical book, written by kids for kids, full of things they really want to know."
Recommended ages: 10 and up
Divorce Helpbook for Teens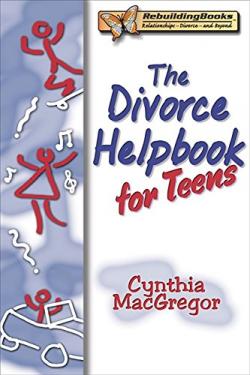 by Cynthia MacGregor
"MacGregor knows that divorce can be especially tough on teens, and her warm and friendly guide offers a helping hand to teens struggling to answer the tough questions when their parents divorce: Why do parents get divorced? How will the divorce change our lives? What can I do to feel less depressed? Who can I talk to about my problems? What's going to happen next? How do you tell absent parents that they don't visit enough? How do you say "no" to parents who want you to carry messages to, or spy on, the other parent? What is there to talk about when you visit a parent who's moved away?"