Parenting
7 Things Your Teenager Won't Tell you: And How to Talk About Them Anyway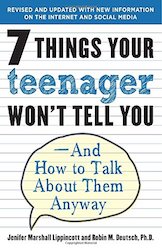 by Jenifer Lippincott and Robin Deutsch, Ph.D.
"Any resource that helps parents decipher the thoughts, feelings, and actions of teenagers is sure to have great appeal. Lippincott and Deutsch, an educator and a psychologist, offer straightforward advice on understanding teens and keeping them out of harm's way as much as possible."
Wisdom for Separated Parents: Rearranging Around the Children to Keep Kinship Strong

by Judy Osborne, Marriage and Family Therapist
A groundbreaking book, full of surprises and insight from parents separated for decades after having children. Interviews with men and women from diverse backgrounds, including gay and straight parents, reveal a world of unexpected ways that couples remain in connection with each other and invent new kinds of family bonds. Families are not broken. Parents rearrange. Family connections are often strengthened. Parents are kin forever.
The Co-Parenting Handbook: Raising Well-Adjusted and Resilient Kids from Little Ones to Young Adults through Divorce or Separation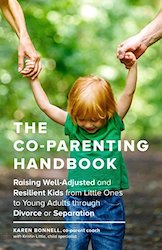 by Karen Bonnell
The Co-Parenting Handbook helps parents confidently take on the challenges of guiding children through divorce or separation and raising them skillfully in two homes.

Addressing parents' questions about the emotional impact of separation, conflict, grief, and recovery, the authors provide a road map for all family members to safely navigate through separation/divorce and beyond. Through tested and reassuring guidance, parents will discover how to move from angry, hurt partners to constructive, successful co-parents who are able to put their children's needs first. Chock-full of strategies to help resolve day-to-day issues, create boundaries, and establish guidelines, this handbook will help ensure kids and co-parents thrive.
Talking to Children About Divorce: A Parent's Guide to Healthy Communication at Each Stage of Divorce: Expert Advice for Kids' Emotional Recovery
by Jean McBride MS LMFT
"This is a great guide for parents going through a divorce or for those who have already been divorced and are struggling to communicate with children having trouble with the transition. The real-life examples and simple tips make it easy to put the book into action. Research is showing that children from divorced homes can grow up to be just as happy, healthy, and successful as children who grow up in two-parent homes as long as they receive some additional support, and this book offers ways to give them that."
Stepmonster: A New Look at Why Real Stepmothers Think, Feel, and Act the Way We Do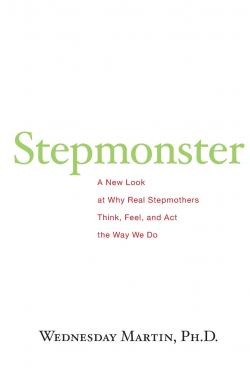 by Wednesday Martin Ph.D.
"What Hope Edelman's book has done for motherless daughters, Wednesday Martin's empowering and original Stepmonster does for stepmothers: unlocks the emotional mysteries of why they think and feel and act the way they do. Martin draws on her own experience as a stepmother, interviews many stepmothers and stepchildren, and gathers insights from literature, psychology, and evolutionary biology to reveal the little-understood realities of this demanding role.
Parenting After Divorce: Resolving Conflicts and Meeting Your Children's Needs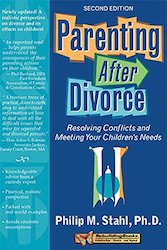 by Philip Stahl PhD
"Your divorce doesn't have to damage your children..., " Stahl assures, " ... especially if you limit your children's exposure to your conflicts." He knows parents are not perfect, and he uses that knowledge to show imperfect parents how to settle their differences in the best interests of the children. This revised and updated second edition features ideas from the latest research, more information on long-distance parenting, dealing with the courts, and working with a difficult co-parent. A realistic perspective on divorce and its effects on children, Parenting After Divorce features knowledgeable advice from an expert custody evaluator."
Coparenting After Divorce: A GPS for Healthy Kids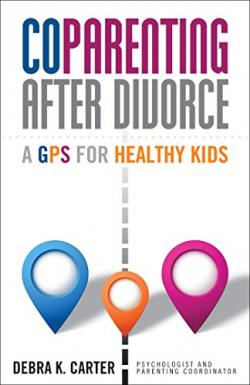 by Debra K. Carter
"Using a GPS analogy, CoParenting After Divorce: A GPS for Healthy Kids presents a road map to making changes in the new family system, either with or without the help of a parenting coordinator.
The whole family will benefit from this dynamic, scientifically-supported information. It will help parents understand the benefits parenting coordination; how to track factors important for children's development; how and when to adjust the parenting plan; and how to handle bumps in the road and avoid common mistakes!"