Books for Kids
Two Homes

by Claire Masurel
"A wonderful story with illustrations of a small boy who now has two homes, two bedrooms, two sets of friends. It helps the younger child understand more the effects of divorce as well as reinforces the fact that both parents still love him very much."
Recommended ages: 4-8
It's Not Your Fault, Koko Bear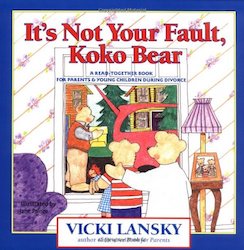 by Vicky Lansky
"Vicki Lansky provides a comforting way of going through an inevitably painful process while gently showing children that they didn't cause the breakup. Because small children in particular often have trouble understanding new everyday arrangements, this book and doll helps children cope with and express new feelings."
Recommended ages: 4-8
Dinosaurs Divorce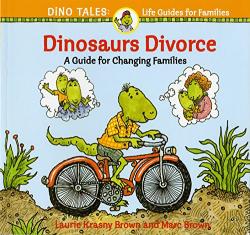 by Marc Brown, Laurence Brown
"The traumatic childhood experience - when a child's parents divorce - is depicted in the form of dinosaur characters. Chapters address the full range of feelings that a divorce produces." ". . . this will become a real 'security blanket' for young readers in need."
Recommended ages: 4-8
On the Day His Daddy Left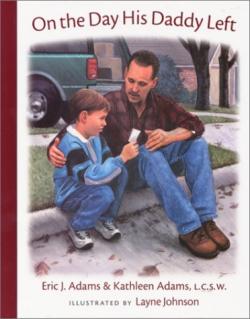 by Adams, Johnson
"A useful title for adults who counsel children, for teachers, and for parents who want a way to discuss divorce..."
Recommended ages: 4-8
Divorce Survival Guide for Kids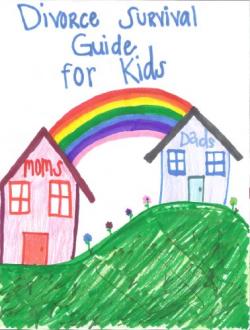 by Samantha Smith (Author), Alexa Smith (Author, Illustrator), Linda Smith (Editor)
Written in a fun, light-hearted manner for kids and teens, this divorce survival guide for kids is authored by two teens who share tips and tricks they learned over ten years, while moving from mom's to dad's house. They decided to write it after realizing that when their friend's parents were divorcing, they were the 'go-to' divorce kids for advice...and they realized they were sharing the same information each time. So, they wanted to share the information with all kids that are going through this difficult time, but in a fun, kid-to-kid kind of way.
In an easy-to-read format you'll find tips for what to expect, getting used to two homes, dealing with the divorce drama, what to do when you don't know what to do, and tips for sharing homework and school information between parents and teachers. So many things you didn't have to think of when your parents were together!
Recommended ages: 6-18
Divorce Stinks!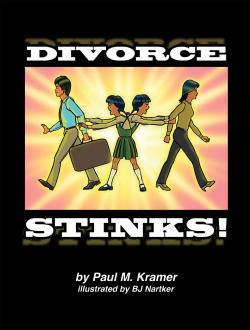 by Paul M.Kramer
"Paul M. Kramer has beautifully written the story called Divorce Stinks through rhythmic poetry. It is told through the eyes of nine-year old Kate who is highly upset about her parents' divorce and she thinks that she is to blame."
Let's Talk About It: Stepfamilies (Mr. Rogers)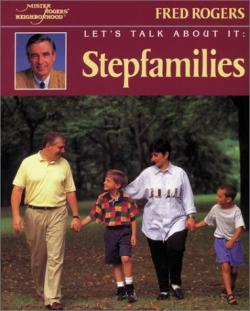 by Fred Rogers, Jim Judkis
"Fred Rogers opens the door for stepfamilies to safely talk about their good and sometimes not-so-good feelings by encouraging both parents and children to communicate. While he acknowledges that difficult situations will probably arise, he emphasizes that the joy of belonging is what all families are really about."
Recommended ages: 4-8
What in the World Do You Do When Your Parents Divorce? A Survival Guide for Kids

by Winchester, Beyer, Verdick
"With honesty and simplicity, the authors help kids realize that divorce isn't their fault, strong emotions are okay, and families can survive difficult changes. Written to and for kids, this book is also recommended for parents, educators, counselors, and youth workers."
Recommended ages: 7-12